USA & Canada: 646-503-1302
EU: +32-2-320-1443
International: +883-510-012-891639
Boachsoft is a global software development company with a firm commitment to excellence. Payments for our windows applications are processed by Microsoft App Store and BMT Micro of North Carolina, while our apps for Android and iOS can be installed via Google Play Store, Amazon App Store, Apple Store and through the many Android directories out there. Activation keys are only sent by Boachsoft, and the app stores. Follow the links below to our websites.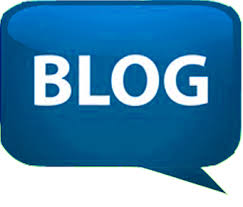 Boachsoft only distributes the installable binary (executable) versions of its products. Boachsoft has not sold and does not sell the source code or KEY GENERATOR of any of its products. Report any attempt to sell or distribute the source code or KEY GENERATOR of any of our products to your local law enforcement agency, to BMT Micro, to the app stores, and to us.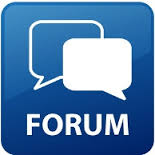 ---
Boachsoft Plata 2018
| | |
| --- | --- |
| Boachsoft Plata is an excellent app for financial analysis. Business school grads, finance departments and accountants would find its excellent set of financial calculators very handy. Whether you want to calculate the internal rate of return of a series of cashflows or simply want to plan your retirement Plata makes it so easy to do so. Capital budgeting, stock valuation,bond valuation, npv, mortgage and savings calculation has never been easier. | |
| | | |
| --- | --- | --- |
| | Free *** | ** |
---
Boachsoft Finance 2018
| | |
| --- | --- |
| Manage your personal finance with Boachsoft Finance. It comes with a lot of tools and reports that provides accurate details about your personal finance. | |
| | | |
| --- | --- | --- |
| | $39.99 or €36.99 | |
---
Boachsoft LowRider 2016
Repair Shop Management Software
| | |
| --- | --- |
| Boachsoft LowRider is an easy to use repair workshop management software ideal for auto, boat, ship, airplane and computer repairs. With its excellent workorder management system it is ideal for any business that uses workorders. It also has an excellent purchase order management system. | |
| | | |
| --- | --- | --- |
| | $199 or €187 | |
---
Boachsoft Smartmanager 2013
| | |
| --- | --- |
| Boachsoft Smartmanager is an excellent video, game, costume and dvd rental software. It has all you need to manage your rental store like a pro. It is also a point-of-sale software. A client/server multi user edition is also available. | |
| | | |
| --- | --- | --- |
| | $99 or €89 | |
---
Boachsoft Bizcom 2017
Mailing List and Letter Printing Software
| | |
| --- | --- |
| Boachsoft Bizcom 2017 is the ideal ODBC mailing list and letter printing software. Create templates, generate email messages, letters or reports for each record in a dataset using fields from the dataset. Works with any database. Just create an odbc connection. | |
| | | |
| --- | --- | --- |
| | $199 or €189 | |
---
Boachsoft LandLord Pro 2008
| | |
| --- | --- |
| Boachsoft landlord is the ultimate software you need to manage your rental property. You can have an unlimited number of tenants and units. | |
| | | |
| --- | --- | --- |
| | $99 or €91 | |
---
Boachsoft xRental Smartmanager 2013
| | |
| --- | --- |
| Boachsoft xRental Smartmanager is different from Boachsoft Smartmanager which is a dvd rental software as well as a point-of-sale software. Boachsoft xRental Smartmanager is an excellent rental software for tools and equipment rental, tent and event rental, audio visual rental and lastly specialty equipment rental. It is also a point-of-sale software. It has all you need to manage your rentals like a pro. A client/server multi user edition is also available. | |
| | | |
| --- | --- | --- |
| | $99 or €89 | |
---
Boachsoft Dammen
Play Dammen, Draughts, Checkers
| | |
| --- | --- |
| Boachsoft Dammen is Boachsoft's version of the international board game dammen, which is also known as checkers,or draughts. This is the most thrilling version yet, making beginners very comfortable and providing experts with a challenging game. . | |
| | | |
| --- | --- | --- |
| | Free*** | |
---
Boachsoft Tally 2018
| | |
| --- | --- |
| Boachsoft Tally helps users keep track of tallies or counts of their important items in an easy way using software. For each item that you want to track simply create a counter in the app. Setup as many counters as possible. | |
| | | |
| --- | --- | --- |
| | Free*** | |
---
Boachsoft FLAMES 2017
Matchmaker Cybernetics software
| | |
| --- | --- |
| Start your cybernetic enquiry with Boachsoft Flames 2017. Courting cybernetics. | |
| | | |
| --- | --- | --- |
| | Freeware $0 | |
---